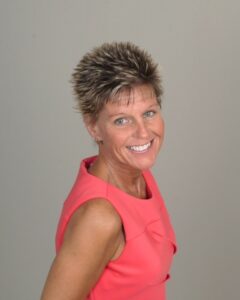 Meet your Real Estate Broker, Tammy Rhodes.  Tammy is an expert in new construction and will guide you through the home building process.  Most Realtors don't know all the intricacies regarding new home builds, but Tammy isn't new to construction.  She recently built her new home with American Housing Builders and has first hand knowledge in project management – there's no better endorsement!
Tammy can help you:
1. Find the right lot for your project (if you don't have one already).
2. Assist you in designing your semi-custom home.
3. Pricing your project and negotiating the contract.
4. Permitting your new structure.
5. Color and material selections.
6. Change orders.
7. Weekly updates.
"A little bit about me. I was born and raised in Altoona, Pennsylvania.  My husband and I spent our winters in St. Pete and decided to move to Pinellas County after falling in love with the area.  As a REALTOR ®, I began selling condos while we looked for a house to buy.  The home search was arduous and after looking at literally hundreds of homes we decided that we were going to need to build a new house to get what we wanted.
After shopping many builders in Tampa Bay, we found that none were willing to build what we wanted.  Most builders required that we pick one of their specific models with no variations.  Then, we found American Housing Builders, and to our surprise they actually listened to what we wanted.  Valerie helped us design our home and we got to choose nearly 100 different materials and upgrades.
Even more exciting… the broker at the time recognized that I had a good understanding of new construction and asked if I would join the American Housing team as a sales representative.  I learned about land acquisition and how to deem a property "buildable," so I could effectively serve my customers.  After a few short weeks I knew that this is where I was meant to be.
We've made a lot of changes since then.  The Builder and Broker have since retired and Valerie and I have taken the helm.  We are proud of the team that we have built, and the quality of service that we provide.  I have met a lot of people over the years who have started their home building experience as customers and ended up as friends, and I believe that's the way It should be.  We would be honored to consider you a friend, let's build your dream home!"